I believe, when planning a beauty or boudoir session, that client care and ambiance is everything. The right lighting, environment and amenities are crucial; a space and environment where you feel comfortable, beautiful, seen, supported, encouraged, in a private and confidential space. A space where we can collaborate and make artwork together.
While I love coordinating photoshoots in secluded and stunning outdoor locations throughout BC, for all of my luxury sessions, I aim for deluxe studios and boutique hotels for a number of reasons:
privacy,

cleanliness,

warm and sheltered spaces,

somewhere to dress up and style,

the wow factor,

thoughtful touches and amenities.
Spaces like these are where I feel most capable of getting my clients to relax, recharge and radiate self confidence. I've included a list of some of my favourite Victoria photoshoot locations which have equal parts romantic and inspiring atmospheres and settings, alongside amenities (i.e. epic room service) that make for an unforgettable experience.
If you'd like a full experience, booking in at a boutique hotel has the added bonus of boosting your relaxation time, and transforming the experience into a fabulous staycation (or actual vacation if you're coming in from out of town). I highly recommend this option for those looking to celebrate an anniversary, engagement, (or heck - even a break up) or are just looking for a romantic get away and new experience in general. Read on to learn about my favourite locations, and to discover which hotel in Victoria literally serves chocolate covered strawberries.
I wanted to start with a classic. This boutique heritage hotel is located in Cook Street in a dreamy seaside location. Its Victorian flare and English-elegant furnishings makes it a great option for classic beauty and boudoir sessions. It was truly made for a moody vintage pin up star seeking an authentically glamorous setting. Each room offers some delightful props such as vintage telephones, chairs, and chaise lounges.
For a light and airy setting, the Fairholme Manor and its 14' ceilings offer refined and regal rooms Rockland neighbourhood. Victoria-era bespoke furnishings and wood floors structure the rooms while translucent drapery frame the bay windows. Wood burning fireplaces, large mirrors, Jacuzzi tubs and chaise lounges, add depth, character and possibilities for endless compositions and storylines. These fabulous rooms have been featured in:" Healing Lifestyle and Spa Magazine " as well as in Alaska Air and Horizon Air in flight magazines and are a top choice as a local wedding and bridal suite in Victoria BC.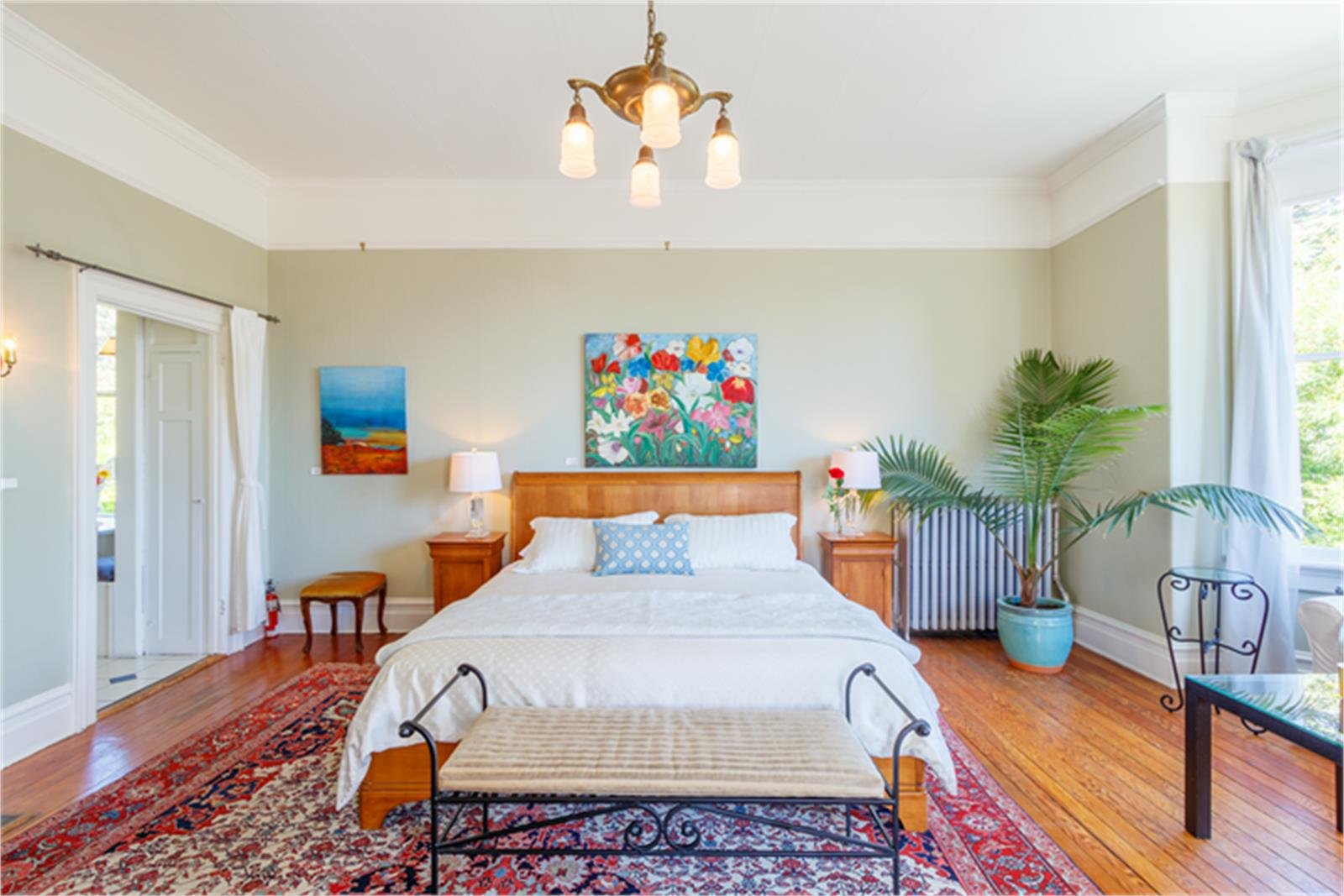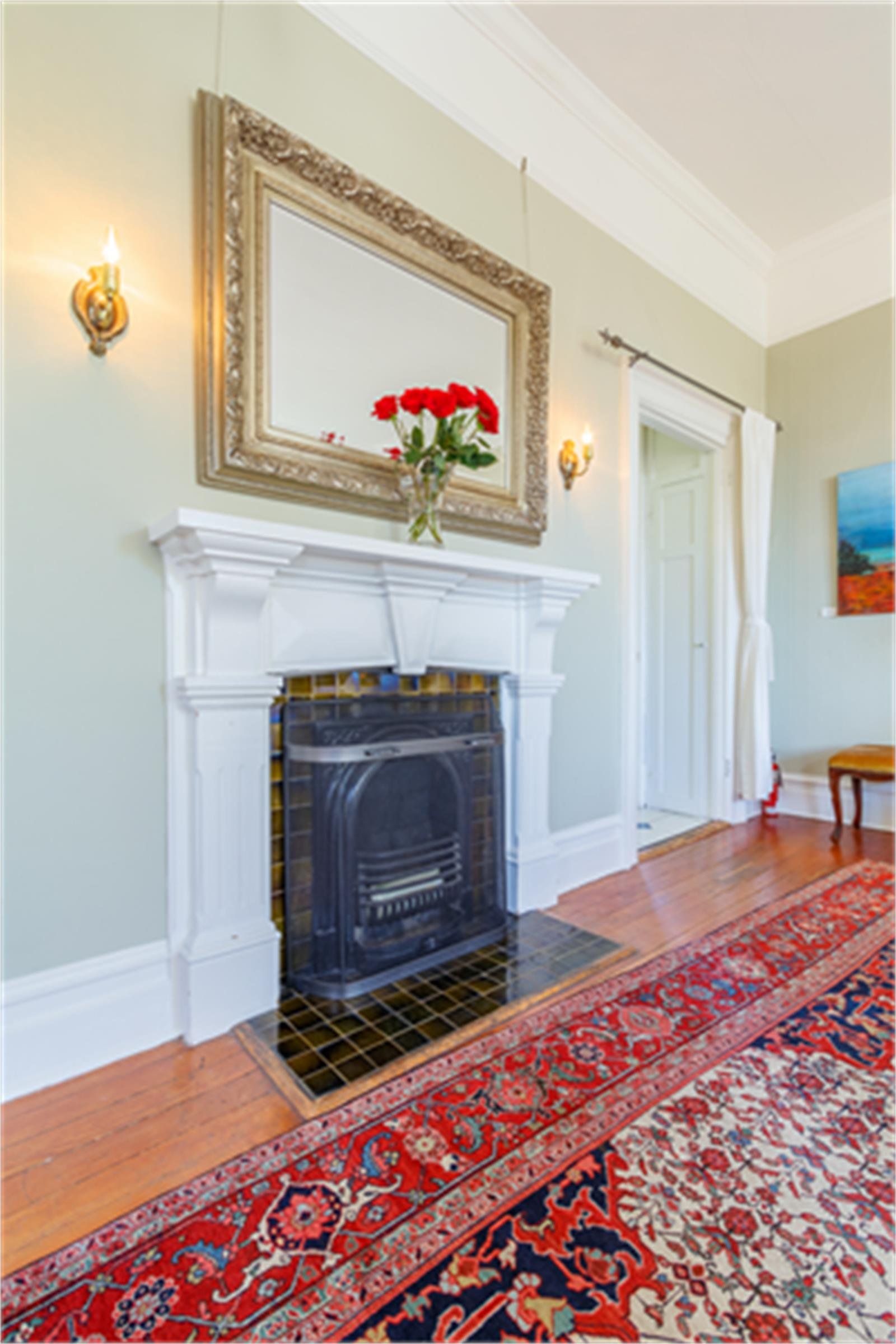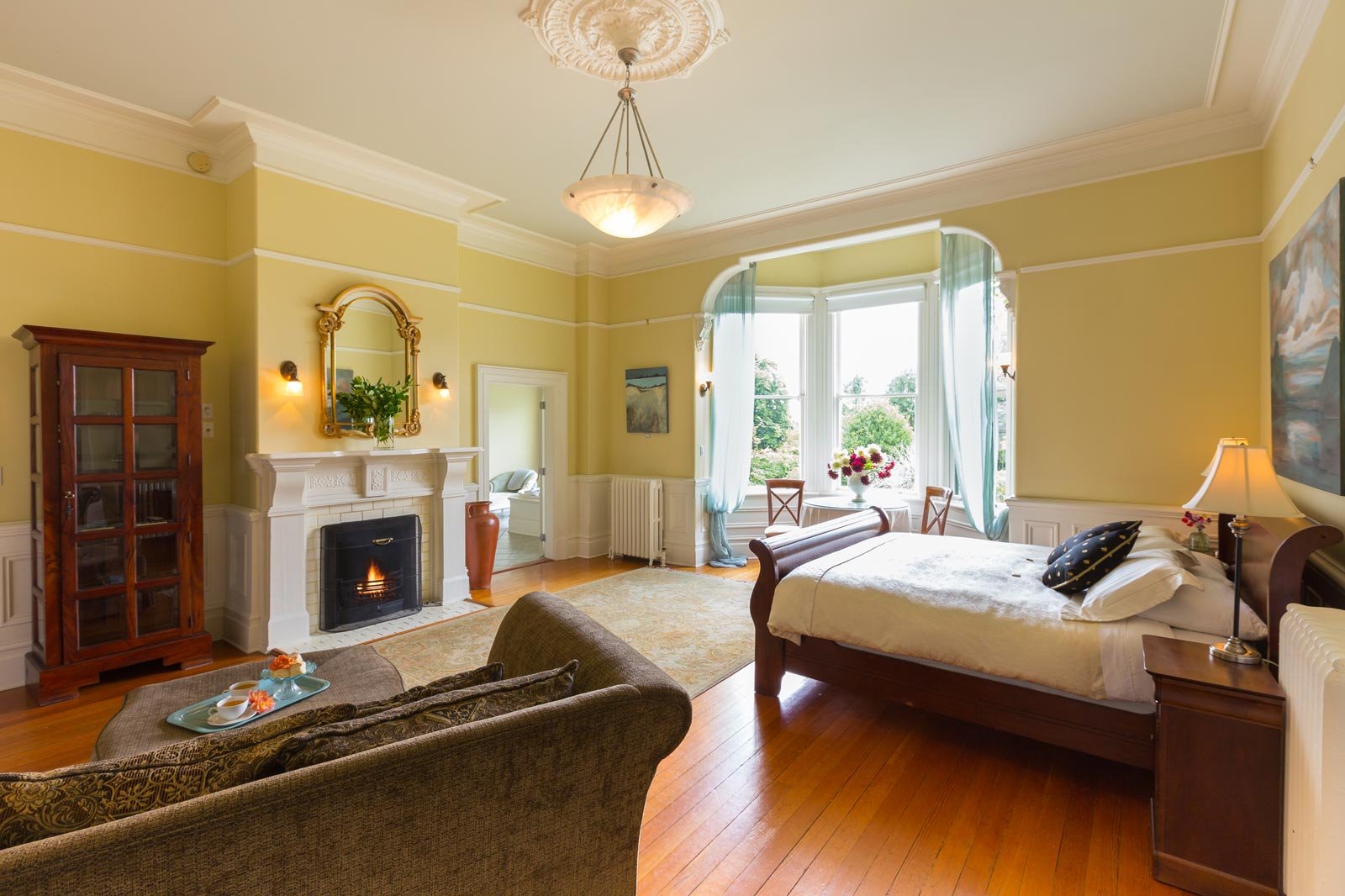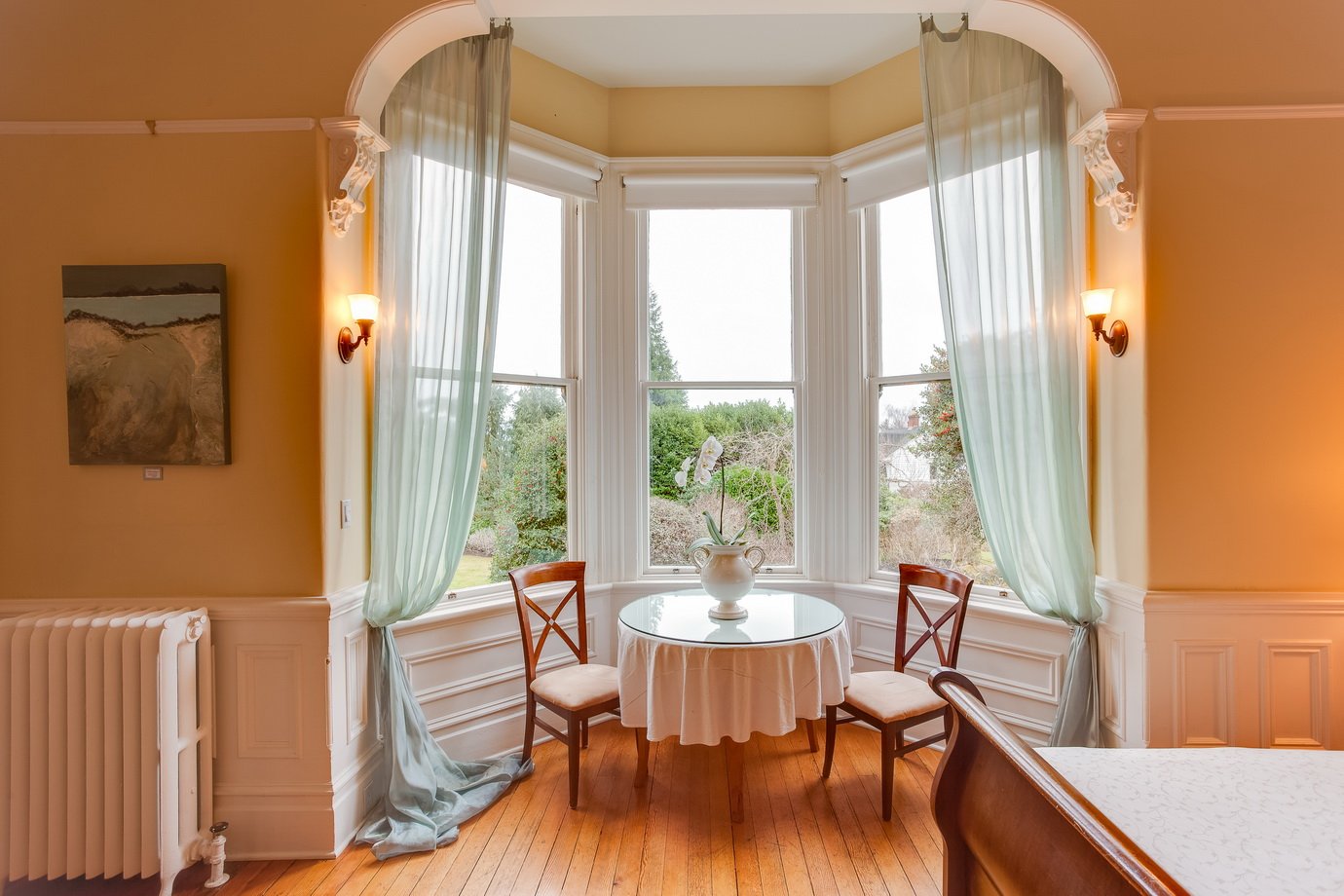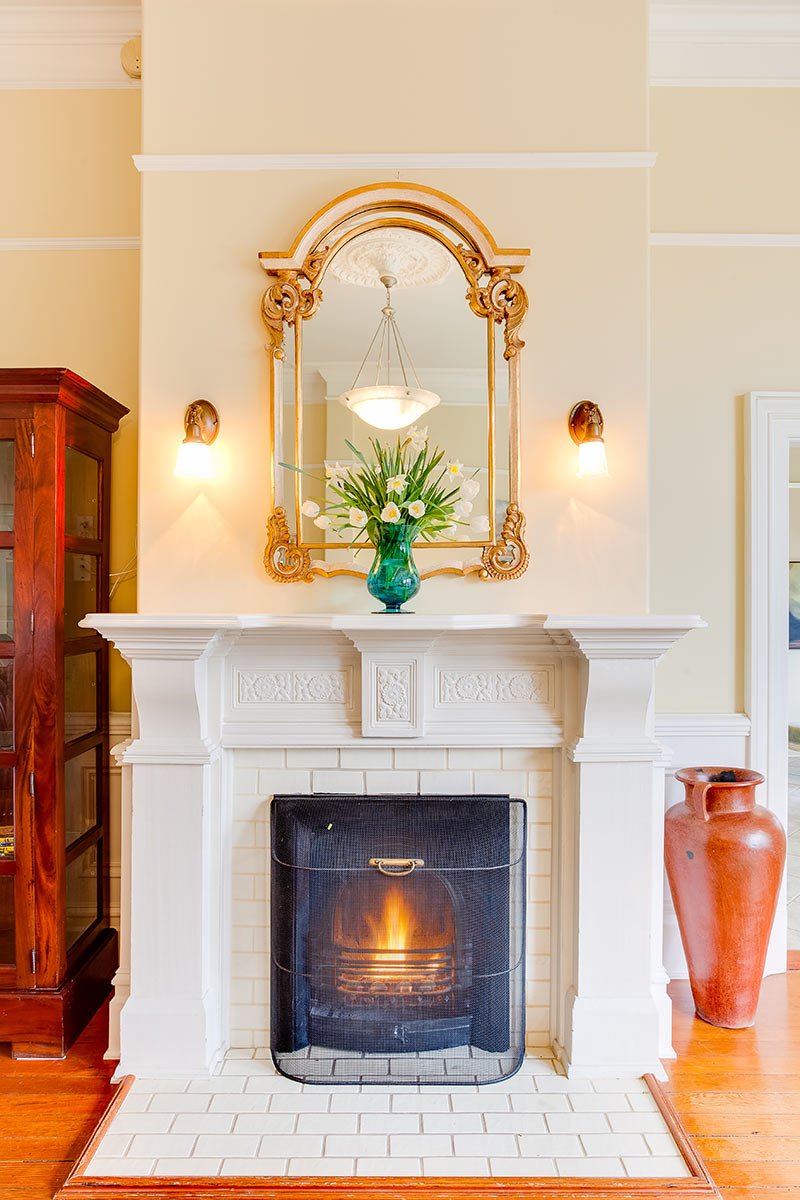 The Laneway Studio
Located in Langford, this space was made for the aesthetic minimalists. It has a similar, neutral, light and airy quality that the Rook and Rose Loft has, with the added benefit of an airy and spacious bedroom and living space and newer furnishings. Whether you're into black, a pop of colour, or neutrals of the space will pair with any outfit…. on that note, I highly recommend outfits that are neutral.
For something a little more out of Bridgerton, the Craigmyle is the second boutique hotel on the list. With literal castle views, this space adds something extra to the experience. The lavish drapery and curtains soften the natural light and add privacy, while still providing a romantic setting for your session.
This bright and versatile downtown heritage studio and event space has many incredible features. It's a dedicated studio which offers a full lifestyle setting including both a bright loft/skylight, downstairs bed space, claw foot bath tub and many options for props, floral and dried textile features from the floral shop (its namesake - the Rook and Rose Florist). Something to note is that the only way to access the studio is through a steeper staircase entranceway. This space isn't ideal for those with diverse abilities, 3rd-trimester maternity clients or for those keen on arriving and departing in their tallest stilettos. It is ideal for candid moments of interactivity. There's even a clawfoot tub in the quaint bathroom.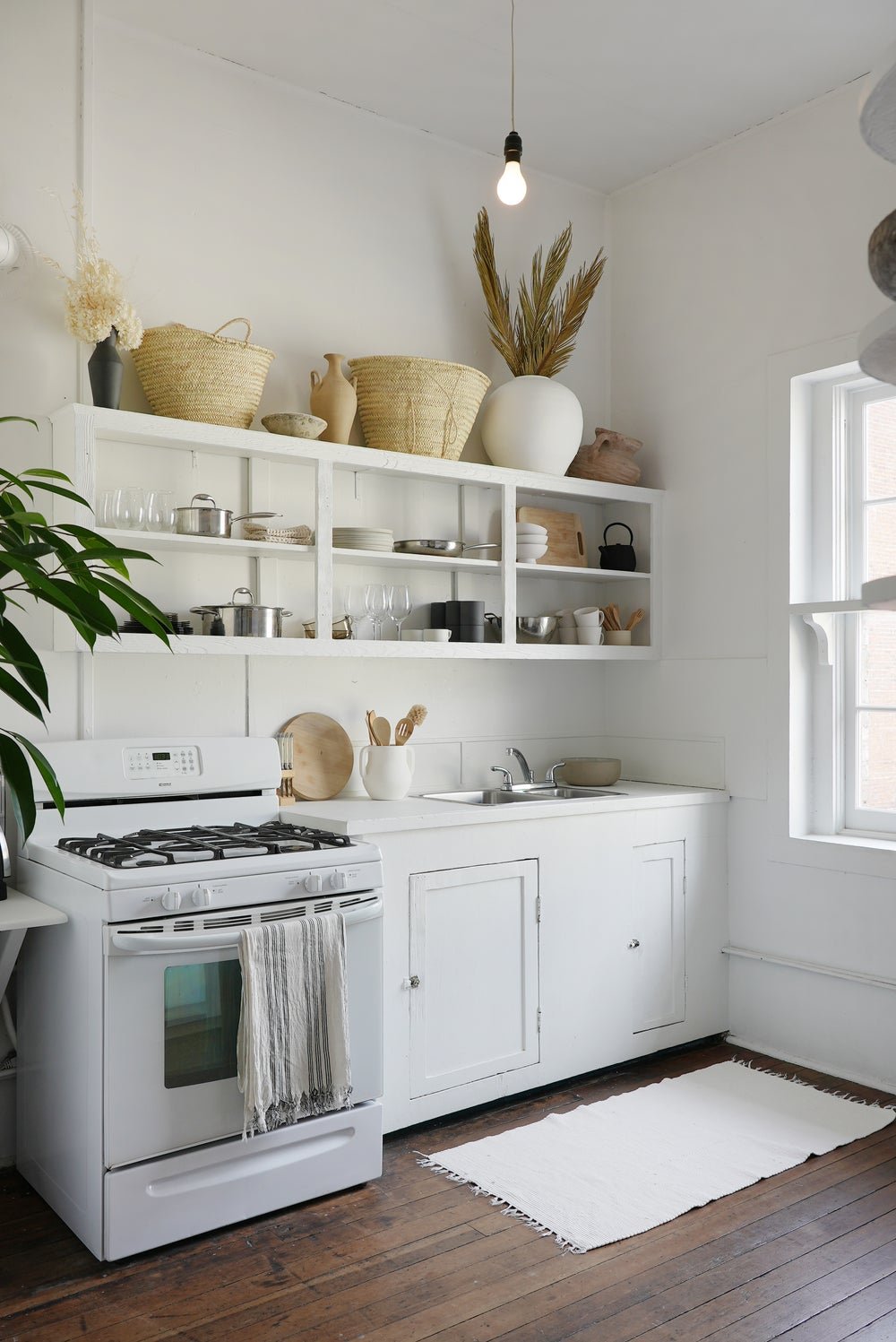 THE INN – THE UNION CLUB
The charming antiques and refined neutral tones of the suites at the Union Club offer an elegant setting for any session. Located in downtown Victoria, the Inn offers every modern amenity alongside the Union Club's historic and old world charm. If you book an overnight stay at the Club, all of the Union Club facilities are also available for use, including the Club's Fitness Centre, the Billiards Room, the Rooftop Terrace, and a variety of exceptional dining options to indulge in. These suites offer another great option for bridal suites in Victoria, BC.
Moss Photography Studio
I adore this boudoir-oriented photography studio and have photographed some of my favourite sessions there. It offers healthy plants, great energy, endless angles to shoot from, all located in a central, downtown location. It's ideal for dark and moody natural lighting, or photographs beautifully with a diffused strobe. The space also features a dedicated makeup and fitting room, and elevator in case you'd like to pack a full range of wardrobe options. The only reason this space isn't at the top of the list simply comes down to limited on-site services (aka a lack of chocolate-covered strawberries and a dedicated room service team for my out of town clients.)
For my top pick, I have to give it to the lavish decor and offerings at Abigail's Hotel. This space is bright and authentically luxurious - it's my go-to for clients looking for a chocolate-covered room service experience and a place to relax and feel pampered before and after their session. Every room is like a luxury boudoir studio with romantic features and amenities such as a gourmet chef and team that offers rose petals, bubbly and breakfast in bed. It's truly a 5-star location, worthy of an indulging personal retreat, anniversary, date night, or birthday celebration to follow your boudoir session. It's situated right on the edge of downtown, at a close proximity to a range of day spas, excellent dining locations, wine and cocktail lounges.
Tips from a Vancouver Island Wedding Photographer
Kate is a VAncouver Island photographer that speciaizes in branding, PORTRAITS, Engagements, couples and intimate ceremonies.